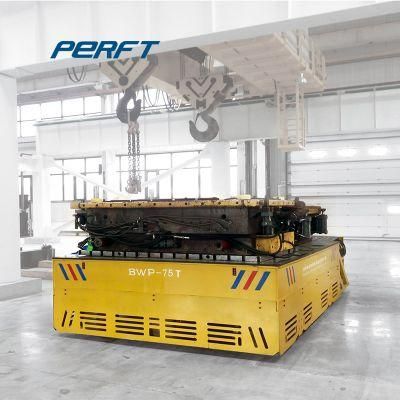 Engineers Available Motorized Die Handling Solution Cart
Henan Perfect Handling Equipment Co., Ltd.
Fuel:Battery
Certification:ISO9000, CE
Condition:New
Product Name:Die Handling Solution
Control Mode:Pendant,Remote,PLC Control
Usage:Heavy Duty Material Transportation
Model NO.:BWP
Application:Steel Industry, Factory, Warehouse, Port
Power Mode:Battery, Cable, Conductive Rails
Load Capacity:1-300 Ton
Color:Customzied
Special Function:Anti-Explosion, Heat-Resistant, Lifting, Dumpling
Material:Steel
Feature:Easy Operated and Long Using Time
Transport Package:Tarp and Polywood Case
Specification:Customized
Trademark:PERFECT
Origin:Xinxiang
HS Code:84289090
Production Capacity:50 Sets,Month
Recommended Rail Model
P15
P24
P43
QU100
QU100
Processing Line of Die Handling Solution
CNC Cutting
Transport the steel plate from raw material warehouse to CNC cutting workshop for cutting. After the cutting, the workers will do some simple processing such as chip moving and setting out.
Preliminary Assembling
Put the cut steel plate together according to the design drawing
Welding
Weld the steel plate with automatic welding machine after the preliminary assembling
Post weld treatment
Test the welding section after the welding, polish and burring. Post weld treatment to eliminate welding stress
Spray Primer
Transport the structure part after processing to painting booth for spraying primer. The main component of the primer is zinc rich epoxy antirust paint. The primer is to two layers
Assembling
Assemble the structure parts after spraying primer with wheels, motors and gear box, etc.
Paint finish
Transport the assembled cart to painting booth, inspect the integrity of primer. After that paint the finish
Debugging
Debugging the cart after painting the finish with electric control system, after the debugging, the cart will test without load. And after the no load test, the cart will be tested with load. After the inspection, the cart will be transported to storage area.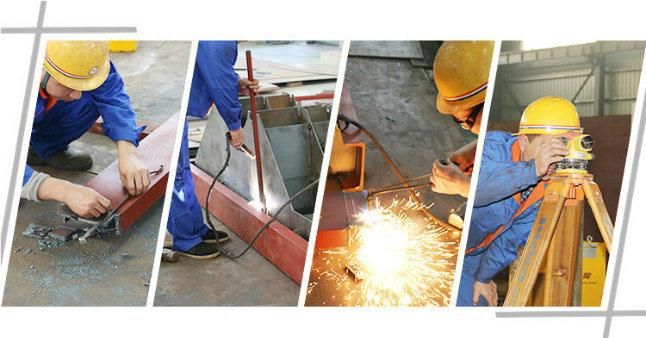 Company and Customers' Visit
Henan Perfect Handling Equipment Co., Ltd. Our company is specializing in the Design and Manufacture of transport system to solve every material handling requirement. Our product includes Industrial Trailers, Transfer Cars, Electric Railway Transfer Trolley, Scissor Lift Tables, Turntables and many other specialty items.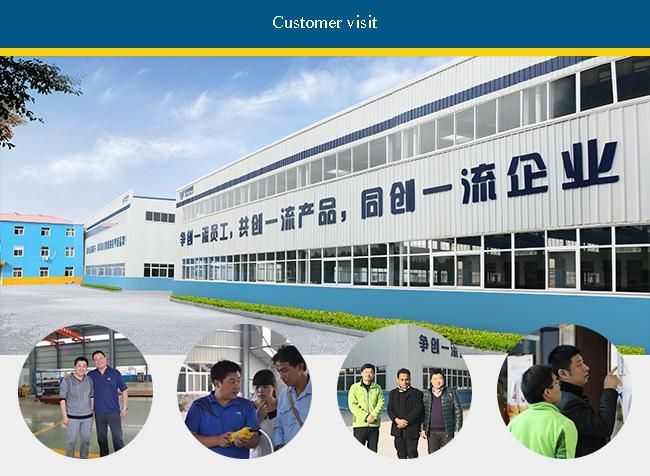 Transportation of Die Handling Solution
*For length is less than 6m, the width is less than 2.2m. Die Handling Solution will be transported by 20ft container. If the length is longer than 5.9m and less than 12m, it will be transported by 40ft container. If the quantity is 2 sets or 3 sets, they can be transported by full container. If the quantity is 1 set, it can be transported by LCL Container.
*If the length is less than 12m, the width is beyond 2.2m.
Die Handling Solution
needs to be transported by flat rack (20 or 40 ft) . If the equipment is beyond above dimension, and quantity need to consider bulk cargo.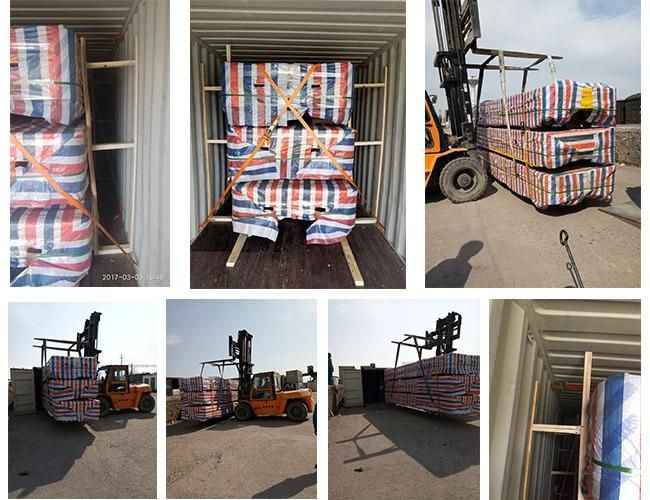 How to choose the Die Handling Solution?
There are four types of transfer carts, each designed for different applications. They are:
Towed Type Carts
-
For loads up to 60 ton. Carts have casters or crane wheels and are manually moved on smooth to semi-smooth floors or are towed behind lift trucks or behind powered carts mounted on rail. They are an economical alternative to purchasing a second powered cart. Winches can also be used to pull carts of this type for on-rail applications. Carts can be sized according to requirements of work areas with space constraints.
On-Rail Type Carts
-
For loads up to 100 ton. Carts are mounted on steel rail for shuttling along a fixed path. They can be AC powered or DC battery powered. Typically used for moving materials such as steel or tanks of liquids from one location to another. Larger cart capacities and sizes are available for specific applications. Custom deck frames can be designed for specific assemblies to carry an entire shift of production and even serve as a stable moveable machine base.
Steerable Type Carts
-
For loads up to 45 ton. Carts have two fixed and two swivel casters and are DC battery powered (optional AC powered). Carts are designed to travel on smooth to semi-smooth level floors. Customization is available for specific applications.