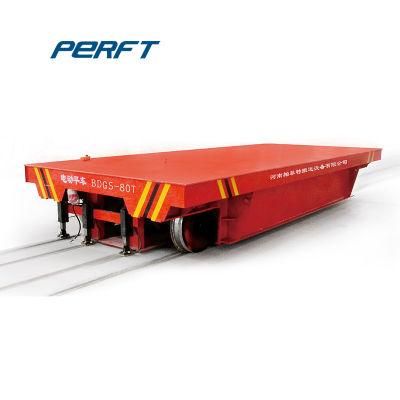 Steel Mill Manufacturing Use Heavy Duty Electric Flat Trolley
Henan Perfect Handling Equipment Co., Ltd.
Certification:ISO9000, CE
Condition:New
Product Name:Electric Flat Trolley
Usage:Heavy Duty Material Transportation
Special Function:Anti-Explosion, Heat-Resistant, Lifting, Dumpling
Color:Customzied
Model NO.:BJT
Application:Steel Industry, Factory, Warehouse, Port
Control Mode:Pendant,Remote,PLC Control
Load Capacity:1-300 Ton
Power Mode:Battery, Cable, Conductive Rails
Material:Steel
Feature:Easy Operated and Long Using Time
Transport Package:Tarp and Polywood Case
Specification:Customized
Trademark:PERFECT
Origin:Xinxiang
HS Code:84289090
Production Capacity:50 Sets,Month
Recommended Rail Model
P15
P24
P43
QU100
QU100
Processing Line of Electric Flat Trolley
CNC Cutting
Transport the steel plate from raw material warehouse to CNC cutting workshop for cutting. After the cutting, the workers will do some simple processing such as chip moving and setting out.
Preliminary Assembling
Put the cut steel plate together according to the design drawing
Welding
Weld the steel plate with automatic welding machine after the preliminary assembling
Post weld treatment
Test the welding section after the welding, polish and burring. Post weld treatment to eliminate welding stress
Spray Primer
Transport the structure part after processing to painting booth for spraying primer. The main component of the primer is zinc rich epoxy antirust paint. The primer is to two layers
Assembling
Assemble the structure parts after spraying primer with wheels, motors and gear box, etc.
Paint finish
Transport the assembled cart to painting booth, inspect the integrity of primer. After that paint the finish
Debugging
Debugging the cart after painting the finish with electric control system, after the debugging, the cart will test without load. And after the no load test, the cart will be tested with load. After the inspection, the cart will be transported to storage area.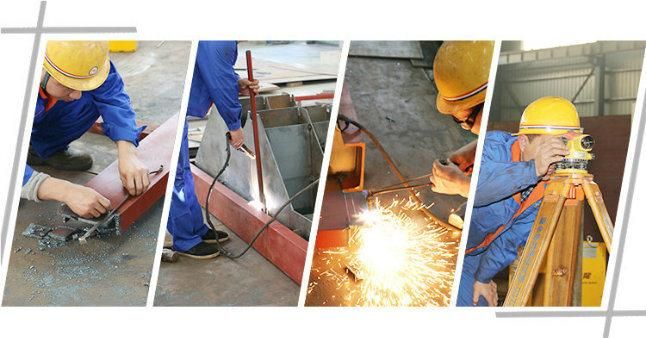 Application of Electric Flat Trolley
The Electric Flat Trolley of PERFECT allow movement charges at ground level in all types of industries and applications, such as assembly line (ring production line, loop production line), metallurgy industry (steel ladle), warehouse transport, ship industry (maintenance, assemble, container transport), workpiece transport in workshop, lathe transport, steel factory (steel billet, steel plate, steel coil, steel pipe, section steel, steel structure), construction (bridge, simple building, concrete, concrete column), petroleum industry (oil pump, sucker rod and parts), energy (polycrystalline silicon, generator, windmill), chemical industry (electrolytic cell, retort etc), railway (rail maintenance, rail welding, train tractor).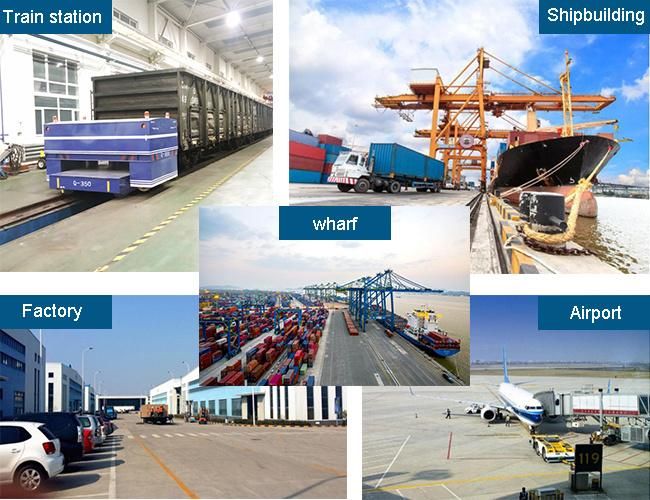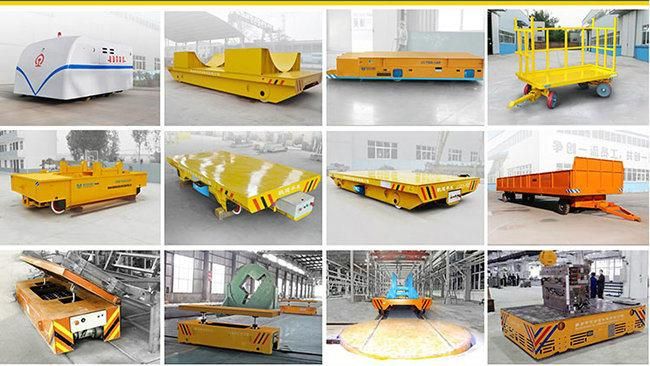 Company and Customers' Visit
Henan Perfect Handling Equipment Co., Ltd. Our company is specializing in the Design and Manufacture of Electric Flat Trolleyto solve every material handling requirement. Our product includes Industrial Trailers, Transfer Cars, Electric Railway Transfer Trolley, Scissor Lift Tables, Turntables and many other specialty items.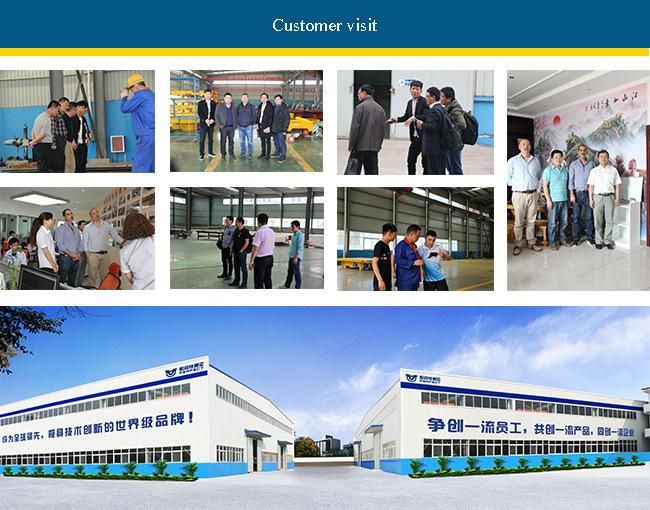 Transportation of Electric Flat Trolley
*For length is less than 6m, the width is less than 2.2m. Electric Flat Trolley will be transported by 20ft container. If the length is longer than 5.9m and less than 12m, it will be transported by 40ft container. If the quantity is 2 sets or 3 sets, they can be transported by full container. If the quantity is 1 set, it can be transported by LCL Container.
*If the length is less than 12m, the width is beyond 2.2m. Electric Flat Trolley needs to be transported by flat rack (20 or 40 ft) . If the equipment is beyond above dimension, and quantity need to consider bulk cargo.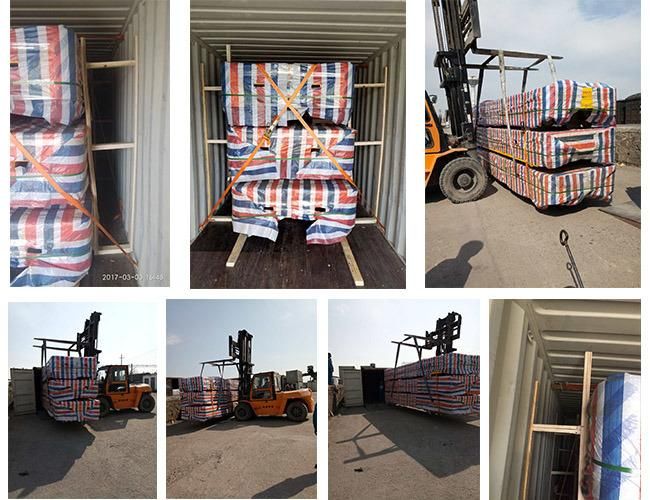 What Surfaces does the Electric Flat Trolley Travel On?
The On-rail Transfer Cart is designed with flanged wheels and travels on rail. Most applications are on level surfaces; however, it is possible for carts to travel on inclines not greater than 4°.

With steerable carts flat tread steel wheels (hardened tread surface) come standard and are fine for most concrete smooth to semi smooth floors. For non-marking epoxy floor systems, optional urethane wheels can be ordered (up to 20 ton capacity). Carts are not designed for uneven surfaces such as gravel, rough terrain, or badly cracked concrete floors.